Tips for Giving the Perfect First Date Flowers
Posted: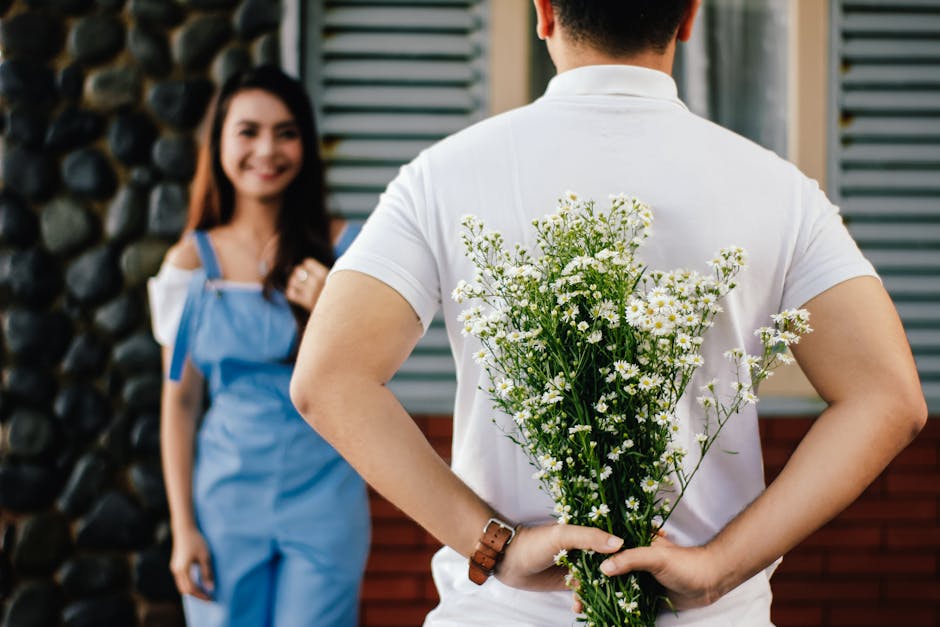 You've got a co-worker that you've had a crush on for a while. Finally, after a few months of torturing yourself, you gather the courage to ask them out. To your surprise, they say yes.
Now you find yourself agonizing over what to wear and if you should do something special like buying them first date flowers. Giving them flowers couldn't hurt, and it'll state your intentions but if you're not careful you may come on a bit too strong.
Check out this helpful guide to find out where the happy medium is with giving your date flowers as well as a few good blossom choices.
1. Is it Okay to Give First Date Flowers at All?
The answer here is a strong maybe. If you're not careful with your flower choices then you could end up putting too much pressure on your poor date to return your affections. If it's your first date with someone you don't know too well it may be better to hold off on flowers until the second or third date.
If it is someone you know pretty well or are at least acquainted with then flowers are fine unless it's a bouquet of fifty roses. That may be a bit much.
2. Things to Keep in Mind When Choosing
If you're serious about giving first date flowers there are a couple of things you should keep in mind before you head to the store. You want to do a little bit of research on your date first.
Do a Little Research
So you show up with a bouquet of roses and your date begins coughing and sneezing. Turns out they're allergic to flowers but you didn't ask them about that before you made the purchase. Now they're having to go out to dinner with itchy, watery eyes and they are none too thrilled about it.
Do a little research on your date beforehand to avoid situations like this. It's also a good idea to ask them if they even like flowers or what their favorite color or flower is. This will give you a little insight into what to pick up.
Do They Have a Place to Keep Them?
If you still want to give your date a large token of affection you should ask them what kind of space they live in. If they stay in a huge 2 bedroom apartment then they'll have plenty of space for a large bouquet of roses.
If they live in a small studio apartment then they'll have nowhere to keep such an abundance of flowers. Your gift will end up being an annoyance more than anything else.
Don't Overwhelm Them
Again, giving them a huge bouquet on the first date may overwhelm them a bit. That doesn't mean you can't give first date flowers though. It only needs to be more subtle.
Buying them a single rose will state your intentions while being seen as a kind gesture.
3. Good Flower Choices
Now that you know a few basic rules of giving flowers on the first date, it's time to pick out the flowers. Here are a few that make great choices.
Roses
Roses are a classic romantic flower. You can send a different message as far as flower meanings go depending on the color you give them. For example, a single red rose symbolizes love at first sight.
Pretty much any rose color is safe except yellow. They're gorgeous but they symbolize friendship. Not romantic interest.
Lilles
Lillies are a bit more subtle of a love proclamation than roses. They show that you admire the person and all of the unique qualities that make them, them.
Lillies also display that you highly respect the person that you're giving them to. Due to the fact that lilies are more subtle than roses, you can give them more than one or two.
Orchids
If your date is upbeat then they may love the vibrant color of orchids. Giving your date a single potted orchid is different. You'll stick out in her mind every time she looks at it.
Orchids may also live longer than your traditional bouquet of roses or lilies and they're friendly to those with allergies.
Gerberas
Gerberas are bright and colorful flowers that will put a big smile on your date's face. Unlike some of the other flowers on this list, feel free to give them an entire bouquet of gerberas.
They're fun and flirty. Giving your date a lot of them will simply look like a gift or a thank you present for agreeing to come out. It's the safest choice if you don't want to overwhelm them.
Tulips
Tulips are known to be a Valentine's Day alternative to roses. So, if your first date with someone just happens to fall on this day, tulips may be the ideal flower choice.
They come in a lot of gorgeous colors and while they're mostly seen as a spring flower, a lot of stores have them year-round. You only have to know where to look.
Give Your Special Someone the Perfect First Date Flowers
Giving first date flowers could be a good way to impress the object of your affections. At the same time, if you're not careful you may end up scaring them off. Use this guide so you know what flowers to give them and secure a date number two.
Did this article help you out with your first date? Check out our blog daily for even more content like this.
Information contained on this page is provided by an independent third-party content provider. Frankly and this Site make no warranties or representations in connection therewith. If you are affiliated with this page and would like it removed please contact pressreleases@franklymedia.com