Have a Lack Luster Patio? Learn How to Make Your Concrete Patio Look Better
Posted: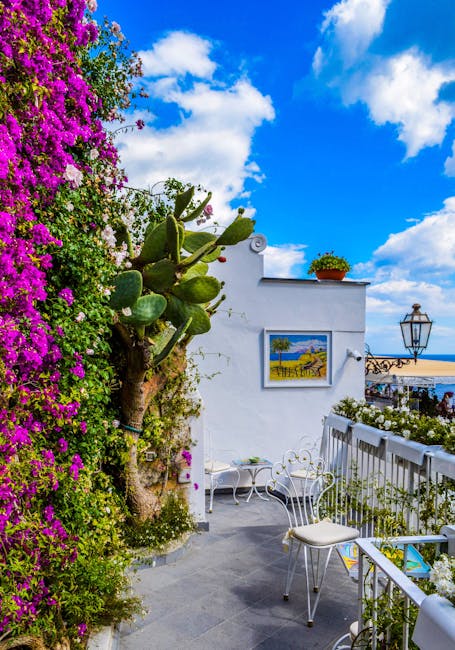 There are so many health benefits of being outside. But, if your patio is in bad shape, you might not feel motivated to visit your own backyard.
Fortunately, there are many ways you can make your patio look good. Some of these can easily be done yourself whereas others will need the help of professionals.
Keep reading to learn more about how to make your concrete patio look better so you can start gaining all of the benefits of time spent outdoors.
How to Make a Concrete Patio Look Better Yourself
There are several things you can do yourself to make your concrete patio look better quickly. Let's take a look at a few of those so you can get started.
Seal or Paint It
As long as your patio doesn't have cracks, you can quickly update the look of your concrete by adding a seal, stain, or paint to the surface. When painting, there are numerous stencils you can use to create whatever look you're going for.
Decorate It
If you don't want to mess with chemicals, you can also just add outdoor furniture and some decorative elements like potted plants or cement statues to your patio. When everything else outside looks amazing, nobody will be looking at the cement floor.
Professional Options to Improve the Look of Your Concrete Patio
When it comes to concrete patios, you can only get so far on your own. Then, you'll need to get help from a professional. Let's look at three things a professional company can do to improve the look of your concrete patio.
Power-washing
Over time, concrete gets dirty and becomes discolored. The best way to restore the look of your concrete patio if this is the case is to have it power-washed. This technique uses high-pressure water to blast the dirt and grime from your patio, leaving it looking brand new.
Crack Caulking
If your patio has a number of unsightly cracks, filling them in will quickly improve the appearance of the concrete. Professionals use a special caulk for concrete that fills in gaps.
In addition to making your patio look great, caulking is important for maintaining the stability of the concrete. Water can get into the cracks and make them worse over time. Cracks can also provide a way for water to get to your home's foundation.
Concrete Lifting
Also known as mudjacking, this can be done if your patio has begun to sink into the ground. Companies use special machinery to lift your entire patio up and place it back to its original height.
This method can also level your patio if only one side has been sinking so you'll have a flat surface to enjoy once again.
Want More DIY Projects for Your Home?
Now you know how to make your concrete patio look better whether you do it yourself or hire a professional. With so many options, you're sure to find one that works for you.
If you want more things you can do around your home, keep reading our blog. We have tons of posts designed to help you improve the look of your home and live your best life.
Information contained on this page is provided by an independent third-party content provider. Frankly and this Site make no warranties or representations in connection therewith. If you are affiliated with this page and would like it removed please contact pressreleases@franklymedia.com